Victoria Park Market Mediterranean Night Market
Friday, 28th February  |  5pm – 9pm
Stallholders Sign Up & Information
Join us for our first night market for 2020. All the fun flavours of a European market right in the heart of Auckland! Great food, live entertainment, pop up shopping, fun for the whole family. Pets welcome.
1. All stallholders need to provide their own setup requirements.
Gazebo, Tables etc. A limited number of stall sites available. Sites will be allocated on a 'first come, first served' basis.
2. Stall site charge rates
3m x 3m site: $100 + GST
Trestle Table: $75 + GST
3. Payment
Full payment to be made to Westpac account # 03-0239-0142334-000 | Ref – Stallholder name
Please ensure you use your Stallholder name as stated on the Application form as reference.
4. Application Considerations
All applications will be welcomed and considered with the current VPM tenants in mind. We will endeavour to avoid clashes in products offered. Acceptance is at the sole discretion of Victoria Park Market event management.
5. Food Vendors
Food vendors are responsible for compliance with food safety regulations as administered by the Auckland Council.
Commercial food truck and food stall operators need to be registered under a food control plan or a national programme.
Stallholders Terms & Conditions
i. All stall sites will be allocated within the Victoria Park Market complex (stallholders are welcome to visit the complex prior to the event)
ii. Food vendor set up will be from 3pm on the day of event
iii. Food vendors are encouraged to arrive before other stall sites for ease of access (access from 95 Union Street Auckland).
iv. All stallholders MUST complete set up in time for 5pm start.
v. Stallholders must only use the site/s assigned to them.
vii. Stallholders are not to clear their stall site until the end of the event at 9pm. VPM accepts no responsibility for any theft, loss or damage to property.
vii. Stallholders accept responsibility to ensure the health and safety of their staff, visitors and others relative to the set-up, pack down and running of their site while at Victoria Park Market and will comply with all relevant health and safety legislation including without limitation the Health and Safety Work Act 2015.
viii. Stallholders are responsible for their own public liability insurance as relates to their designated stall site.
ix. Victoria Park Market reserves the right to cancel the Market in the event of adverse weather conditions. If the event is cancelled due to severe weather conditions there will be a refund of 50% of stall site charge on application within 7 days of event date.

Arrival details will be sent to stallholders the week of the event.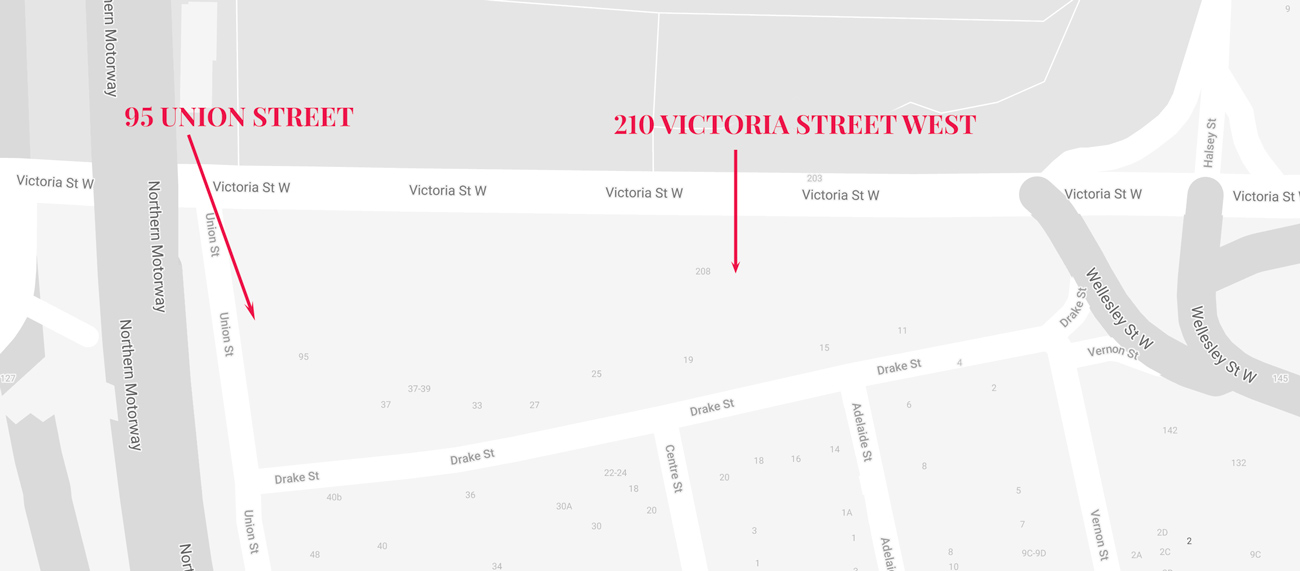 The entrance to the market area is 95 Union Street – which is a loading zone only and not suitable for long term parking.
All vendors must be operating by 5pm and are required to operate until 9pm on the day.
Power
Power is available for stallholders, please let us know if you require power prior to the event
Parking
Due to limited parking in the area, we recommend unloading from Union Street then finding a suitable park for the rest of the evening. Parking on Drake street, Union street or the Wilson carpark next to the market.
Contact
Event contacts – Deborah 021 480 961 | Email: Deborah@dgaltd.co.nz or Nicole 0275 711 043 | Email: Nicole@dgaltd.co.nz