Victoria Park Market Map
Level 1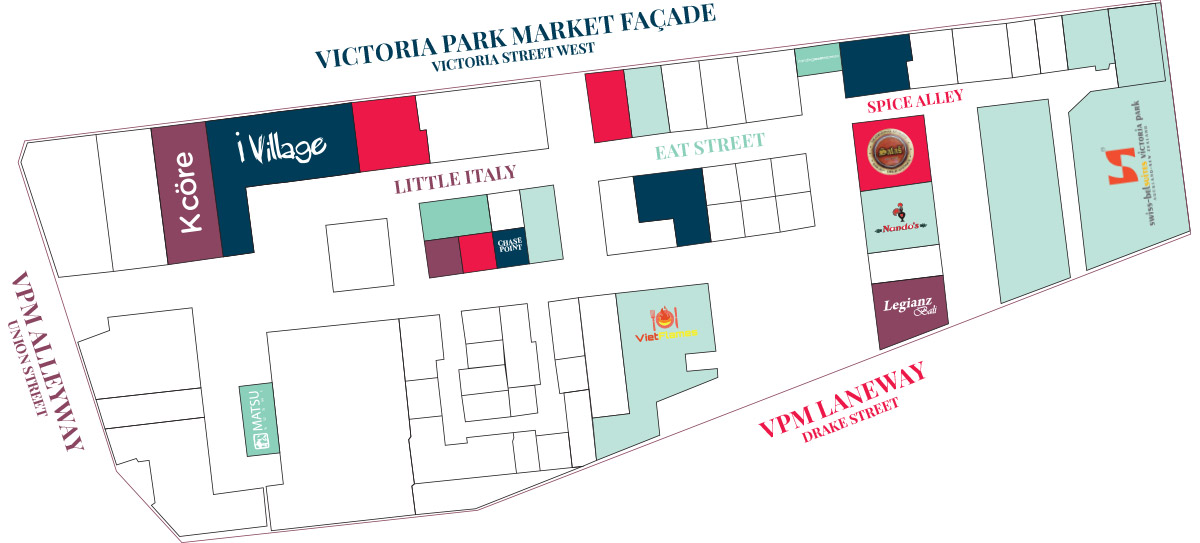 KCore Pilates provides an innovative, scientifically enhanced, results-based full-body workout.
IVillage presents quintessential indian food
Chase Point supplies Kiwiana & Home Decor
Viet Flames combines all the pleasures of the Vietnamese table & a captivating taste of an irresistible cuisine.
Matsu Sushi for great Japanese sushi.
Salash Delicattessan provides the most authentic salasmi in New Zealand
Legianz Bali has authentic Indonesian Cuisine in a family style setting.
Swiss Belsuites Victoria Park for a hotel in the heart of the city.
Standing Room Espresso provides hot drinks and deli style breakfast adn lunch.
Victoria Park Market Map
Level 2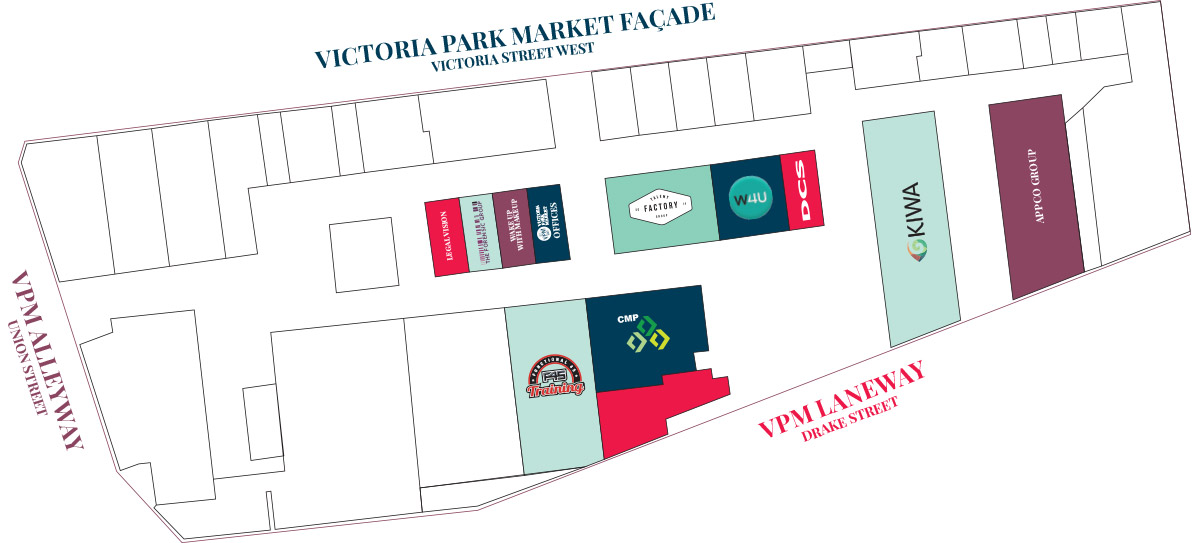 Victoria Park Market Offices
Victoria Park Market Map
Level 3